Freight Shipping in North Charleston, SC
For more than a decade, All Points Transport has been the authority on freight and local shipping out of Charleston Port in Charleston, SC to anywhere within the United States. We specialize in international and domestic round-trip inland movement of import export containers, shipping product across the U.S.
We guarantee safe, reliable and cost-effective service, provided by experienced staff. From overweight hauling to refrigerated freight, drayage for your cargo ship to intermodal and hazmat shipping, our record speaks for itself.

We would like to congratulate Mr Stanley Morton for his four year completion of our lease program. He is now the proud owner of this 2014 Freightliner. The loan is paid in full and title in hand. Thank you Stanley for your dedication and continued service to All Points Transport.
We specialize in responsible hazmat delivery. We also have our Customs Trade Partnership Against Terrorism (CTPAT) Certification.
Unlike many trucking companies, our trucks are permitted for heavy loads and we have appropriate permits for overweight shipments (+44,000lbs).
We have three local drivers for port and short-haul drayage, driving late-model trucks for supreme reliability (2012-2015).
Our sizeable customer base keeps growing because of our commitment to customer satisfaction.
We Ship Anything & Everything in Containers
Freight shipping is perhaps the most crucial step in any major supply chain. Whether it's port drayage or long-distance transport, it pays to work with a freight services provider capable of meeting your needs. And, if your supply chain involves intermodal movement in North Charleston, SC, All Points Transport is that company.
Customers choose our exporters not only because of our extensive breadth of capabilities, but for our flexibility and broad knowledge of supply chain demands. We conform to your freight shipping demands—from port-to-warehouse first-mile delivery, to long-distance transport of hazmat materials. Every load we transport is backed by a well-tenured staff, driving well-maintained vehicles, with a proven track record of safety. We oversee three acres of secured, private storage. If you need freight stored before transport, let us know and we'll gladly provide storage for you.
Not all trucking companies or exporters in North Charleston, SC boast the same level of success we do across safety, timeliness and overall customer satisfaction. We aim to be the best in everything we do.
Drayage and Distance Runs
Reach out to us to transport hazmat, retail, medicine, clothes, shoes, fabrics, tires, equipment, machinery and much more, local or long-distance.
From the port to your warehouse or across the country, contact All Points Transport for intermodal and containerized transport services you can rely on.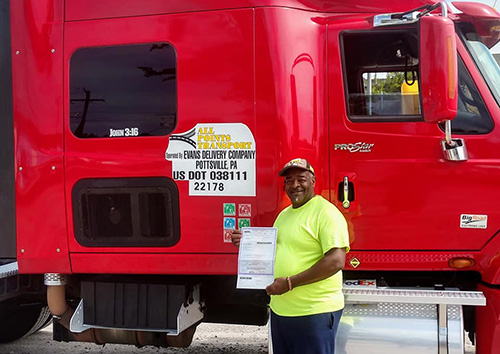 Locally -Owned & -Operated
Proudly offering the best freight and local shipping and hauling services to the following areas:
North Charleston, SC
Charleston, SC
Summerville, SC
Walterboro, SC
Augusta, SC
South Carolina
North Carolina
Georgia
Florida
Virginia
Tennessee
& anywhere in the USA!