If your freight contains materials defined as hazardous by the United States Department of Transportation (DOT), trust All Points Transport to haul and handle them safely and accordingly throughout South Carolina and the United States. We're specialists when it comes to hazmat shipping from Charleston Port in Charleston, SC, with a track record of excellence.
Our knowledgeable team understands the care and safety involved with transport of hazmat materials. We ensure our practices are in total compliance with state and federal hazardous material regulations. Hazmat transportation is available for local drayage, as well as long-distance hauling.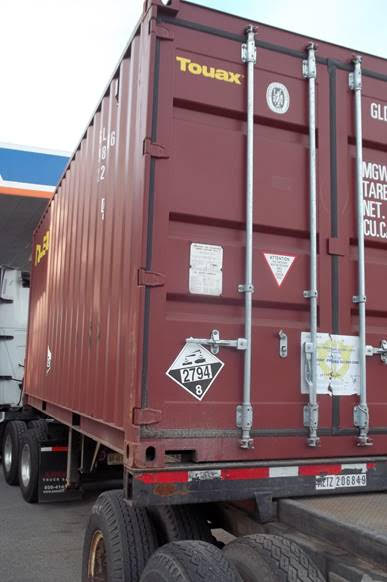 Know Your Hazardous Materials
Hazardous materials are defined by the U.S. Department of Transportation (DOT) in accordance with Federal Hazardous Material Law regulations. As experts in hazmat transportation in North Charleston, SC, we're familiar not only with the overarching regulations and standards for hazmat transport, but also the classes of materials as defined by the DOT.
Our familiarity with hazmat materials spans the gamut of options, Classes 1-9 and other regulated materials. With extensive training and robust experience behind us, we strive for uncompromising safety and total awareness when handling your goods. If you have questions about the various classes of hazmat transport or require proof of capability and certification, please don't hesitate to contact us.
We Specialize in Hazmat Transportation
Don't put your hazmat materials in the hands of just any shipping company. Contact All Points Transport and get knowledgeable service from careful professionals with a history of excellence.
Contact us today at 843-576-5930 to learn more about our hazmat shipping capabilities or to get a quote on freight transport, overweight hauling, or refrigerated shipping.