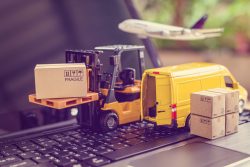 Freight transportation plays a crucial role in the supply chain industry, ensuring that goods are delivered promptly and efficiently. One of the most widely used modes of freight transportation is via trucking companies. South Carolina, a state known for its robust manufacturing and distribution sectors, is home to several reputable trucking companies. In this blog post, we will explore the various freight transportation services offered by trucking companies in South Carolina.
1. Full Truckload (FTL) Services:
One of the primary services offered by trucking companies is Full Truckload (FTL) services. This service is suitable for businesses that require the exclusive use of an entire truck to transport their goods. FTL services offer increased security, as the entire truck is dedicated to a single shipment, minimizing the risk of damage or loss.
2. Less-Than-Truckload (LTL) Services:
For businesses with smaller shipments that don't require an entire truck, Less-Than-Truckload (LTL) services are a cost-effective solution. With LTL services, multiple shipments from different customers are consolidated and transported together in a single truck. This method optimizes space utilization and allows businesses to share transportation costs, making it an economical choice for shipping smaller loads.
3. Expedited Shipping Services:
When time is of the essence, trucking companies in South Carolina offer expedited shipping services. These services prioritize the fast delivery of goods, ensuring that they reach their destination within a specified timeframe. Expedited shipping is an ideal choice for time-sensitive shipments or when unforeseen circumstances such as production delays or urgent customer demands arise.
4. Temperature-Controlled Transportation:
Many industries, such as pharmaceuticals, food, and agriculture, require temperature-controlled transportation to preserve the integrity and quality of their goods. Trucking companies in South Carolina provide refrigerated or temperature-controlled trailers that can maintain a specific temperature range throughout transit. These services ensure that perishable or sensitive products arrive at their destination in optimal condition.
5. Specialized Equipment and Services:
Certain types of cargo require specialized equipment and services for safe transportation. Trucking companies in South Carolina are equipped to handle unique freight requirements such as oversized or overweight shipments, hazardous materials, and fragile goods. With specialized equipment like flatbeds, heavy haulers, and experienced personnel, these companies can safely transport goods that require special handling.
6. Warehousing and Distribution Services:
In addition to transportation services, many trucking companies in South Carolina offer warehousing and distribution services. These companies have well-maintained warehouses strategically located near transportation hubs for efficient storage and distribution of goods. Warehousing services include inventory management, order fulfillment, and cross-docking to streamline the supply chain and reduce transit times.
7. Track and Trace Technology:
To provide customers with real-time visibility of their shipments, trucking companies utilize advanced track and trace technology. This technology allows customers to monitor their cargo's location and status throughout the transportation process. With accurate tracking information, businesses can plan and coordinate their operations effectively, ensuring timely delivery to their customers.
Conclusion:
Trucking companies in South Carolina play a vital role in the transportation and distribution of goods. By offering a wide range of services such as FTL and LTL shipments, expedited shipping, temperature-controlled transportation, specialized equipment, and warehousing services, these companies cater to various industry needs. With track and trace technology, customers gain transparency and control over their shipments. If you are a business in South Carolina looking for reliable and efficient freight transportation services, partnering with a reputable trucking company can ensure seamless and cost-effective logistics operations.
Got Questions? Let Us Help!
Welcome to All Points Transport! Established in 2005, All Points Transport has over 14 years of intermodal and containerized experience. Intermodal shipping is the process of moving various types of cargo while utilizing more than one method of transportation. We specialize in the one-way and round-trip inland movement of import and export containers, shipping product across the United States. At All Points Transport, we are the company to trust when it comes to shipping specialized cargo, including over-dimensional transport, hazmat transport, refrigerated transport, and more. We will guarantee a safe, reliable, and cost-effective service provided by our experienced staff. Call us today for more information! 
Categorised in: Freight Shipping