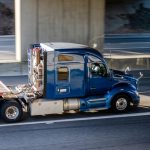 In recent years, freight hauling trucking jobs have gained popularity among job seekers and for good reason. These jobs offer numerous advantages that make them an attractive career choice for many individuals. From competitive salaries to job stability and flexibility, freight hauling trucking jobs present a range of benefits that are worth considering. In this blog post, we will explore some of these advantages in detail.
Lucrative Salary Potential
One of the major advantages of freight hauling trucking jobs is the potential for a lucrative salary. Truck drivers often earn a competitive income, especially those with significant experience and in-demand skills. Additionally, the trucking industry is known for providing various opportunities to increase earnings, such as overtime pay, bonuses, and performance-based incentives. With a strong work ethic and dedication, truck drivers can enjoy a financially rewarding career.
Job Stability and Security
Another advantage of freight hauling trucking jobs is the stability and security they offer. The demand for truck drivers continues to grow, and it is expected to do so in the foreseeable future. This means that individuals who choose this career path can enjoy job stability and security, even in times of economic uncertainty. The transportation industry is an essential part of the economy, and as such, there will always be a need for competent truck drivers.
Flexible Schedule and Travel Opportunities
For those who value flexibility in their work, freight hauling trucking jobs provide an excellent option. Truck drivers often have the opportunity to choose their schedules, allowing them to have a better work-life balance. Whether they prefer local routes or long-distance trips, truck drivers can select the type of freight hauls that suit their preferences. Furthermore, this career provides individuals with the chance to explore different parts of the country or even venture into international territories, offering exciting travel opportunities that other jobs may not provide.
Independence and Autonomy
Freight hauling trucking jobs can offer a significant level of independence and autonomy. Truck drivers often have control over their working environment, as they spend a large portion of their time on the road. This level of independence allows individuals to work at their own pace and make decisions regarding routes, rest stops, and other aspects of their journey. Additionally, given that truck drivers often have minimal supervision, they can enjoy the freedom of being their own boss to a certain extent.
Opportunities for Advancement
The trucking industry offers numerous opportunities for career advancement. Starting as a truck driver, individuals can work their way up to become owner-operators, fleet managers, or even open their own logistics company. With additional training and experience, truck drivers can specialize in specific types of cargo, such as hazardous materials or oversized loads. These advancements not only provide higher earning potential but also open up new avenues for personal and professional growth within the industry.
Appreciation for Travel and Scenic Routes
One often overlooked advantage of freight hauling trucking jobs is the opportunity to appreciate travel and scenic routes. Driving across the country allows individuals to witness the beauty and diversity of different landscapes and experience various cultures firsthand. Truck drivers often have the privilege of enjoying breathtaking views and exploring hidden gems along their routes. For those who have a passion for travel and adventure, freight hauling trucking jobs offer an unparalleled opportunity to satisfy this desire.
Summary
Freight hauling trucking jobs offer a myriad of advantages that make them a desirable career choice for many individuals. With competitive salaries, job stability and security, flexible schedules, and opportunities for advancement, these jobs provide an appealing package of benefits. Moreover, the independence, travel opportunities, and appreciation for scenic routes make freight hauling trucking jobs an excellent option for those who value adventure and exploration. If you are considering a career change or are interested in entering the transportation industry, freight hauling trucking jobs might just be the right fit for you.
Need Freight Shipping in North Charleston, SC?
Welcome to All Points Transport! Established in 2005, All Points Transport has over 14 years of intermodal and containerized experience. Intermodal shipping is the process of moving various types of cargo while utilizing more than one method of transportation. We specialize in the one-way and round-trip inland movement of import and export containers, shipping product across the United States. At All Points Transport, we are the company to trust when it comes to shipping specialized cargo, including over-dimensional transport, hazmat transport, refrigerated transport, and more. We will guarantee a safe, reliable, and cost-effective service provided by our experienced staff. Call us today for more information! 
Categorised in: Freight Shipping, Trucking